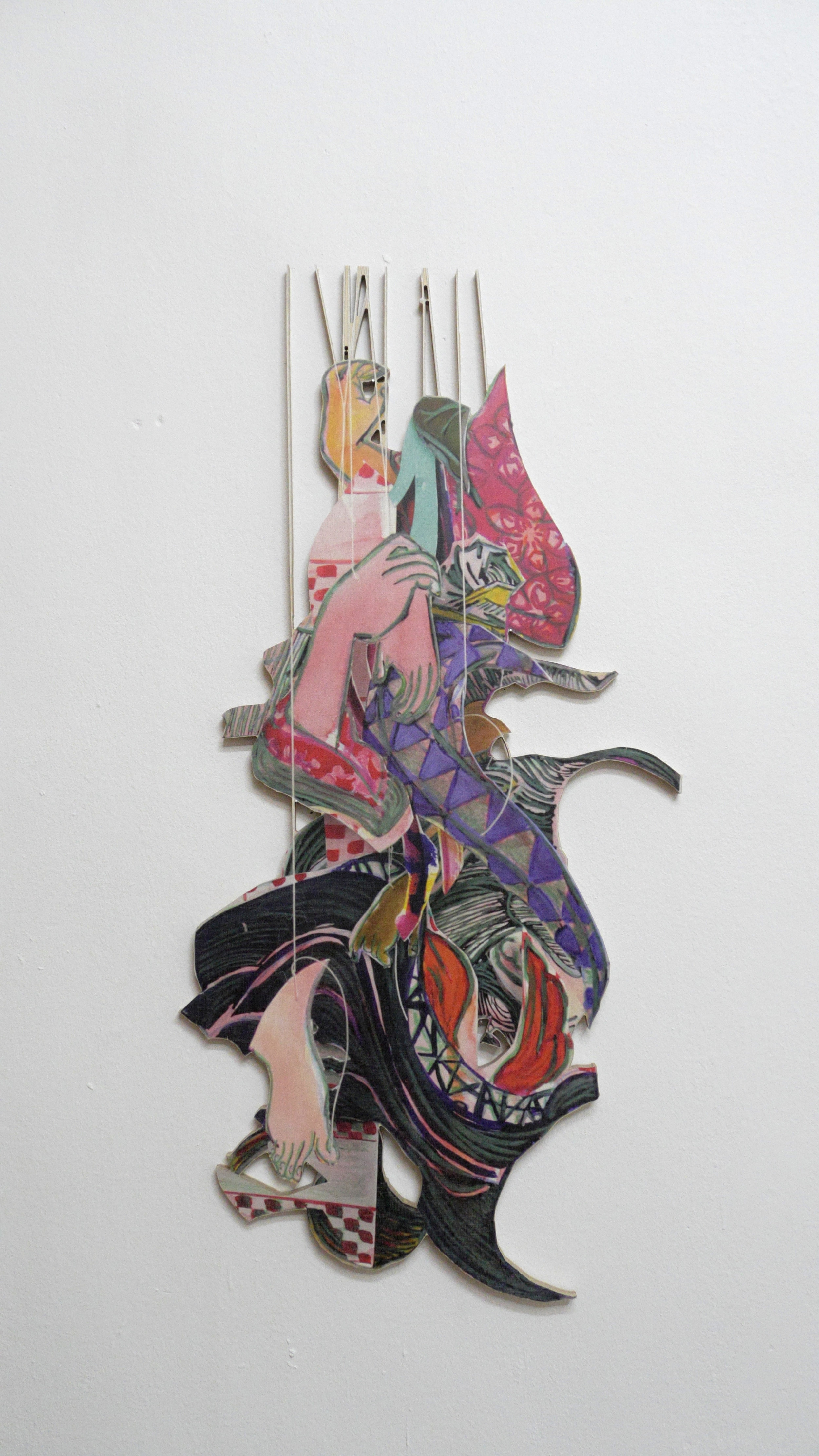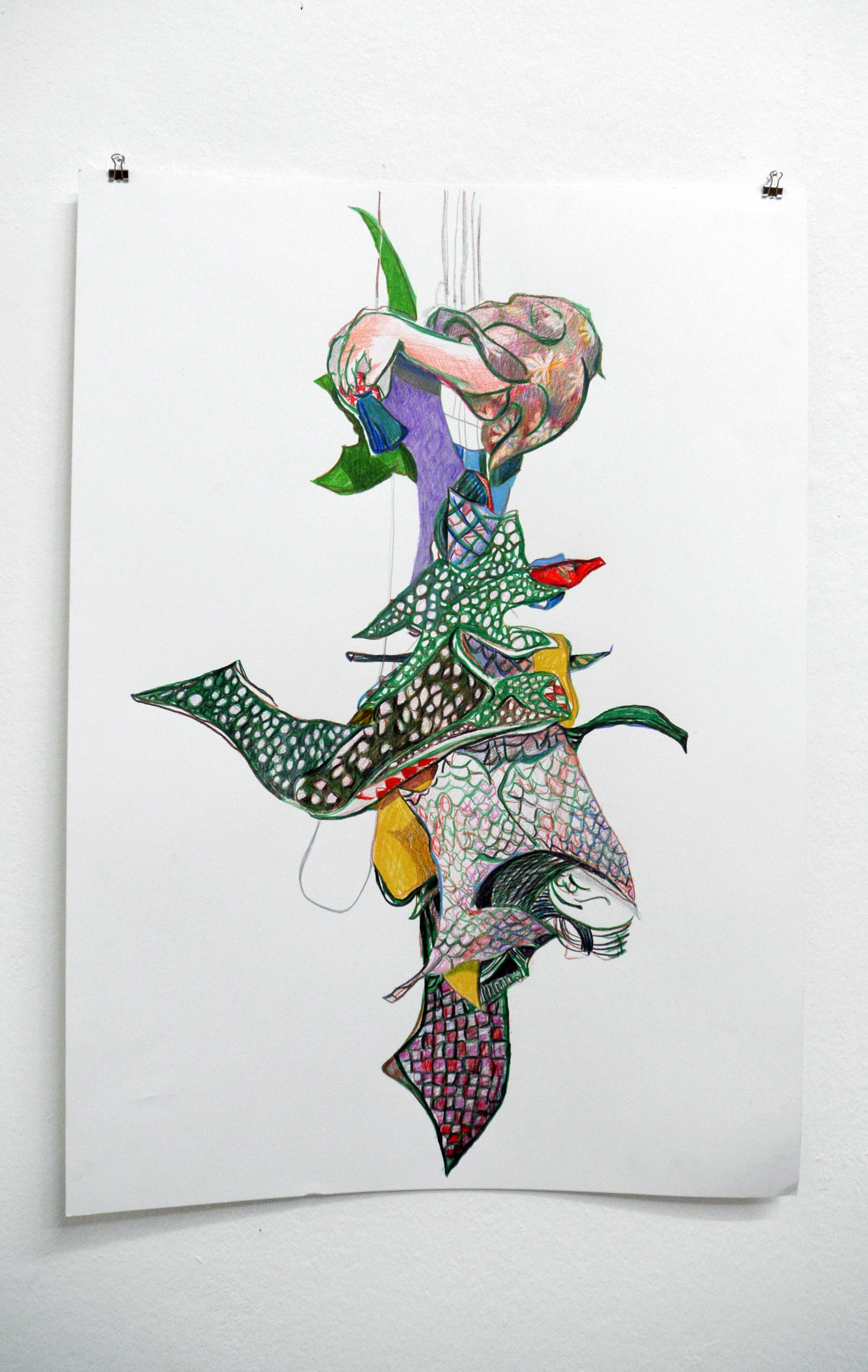 Rest (2016)
Installation view, Rest, Kieth Gallery, Berlin 2016

"Rest" in German is a noun, the singular of "remains." The reciprocity between (visual) languages and what is lost or gained in translation is central to this work. Fragments turn into collages that later become paintings. They are then taken apart and loosely hung as mobile sculptures only to be metamorphosed into a free-standing sculpture. These transformations release, at least temporarily, the energetic load stored in the writhing parts.
Painted on paper against a white backdrop, the swiveling mobile becomes a still life while its irregular shapes and color fields are by now a distant echo of the fabric they once were. The patterned front side and lively but uniform colors of the backside are given another life to live. Locked into a painting made from observation, their condition has become noticeably more refined. Their edges and the muted shadow-play of both the object and the threads it hangs on, now tell a different story about the drama of elevating a shape from its background. The selecting and cutting out is what collage-making entails.
A sculptural object resting on the floor seems to be concluding the series. It is the negative, the depleted frame of what was once a domestic theater of love-making. On the wall next to it, the corresponding formation hangs. Its verticality is highlighted by the linear pull of the threads; the now familiar parts are re-created. The depleted sculpture retains the peculiar curves and edges of each individual piece. Tracing the series from start to finish raises thoughts on what the parts in themselves went through--what remains of the remains.